SPARK MESSENGER
AS OF AUGUST 31ST YAHOO MESSENGER WILL BE CHANGING.
US HERE AT THE STATION AND MANY OF OUR SPONSER LEAGUES WILL BE USING A MESSENGER CLIENT CALLED SPARK.
ANYONE IS WELCOME TO DOWNLOAD AND USE THIS MESSENGER AS WELL. CLICK ON THE FLAME TO DOWNLOAD AND YES IT IS SAFE!
when it gets to the part to
add a server you must add:
messenger.ctdhosting.com
****************


Do you like what you hear
Want to help out?
We are always taking donations.
Help us to be able to keep comming to you live.
Thank You for r support!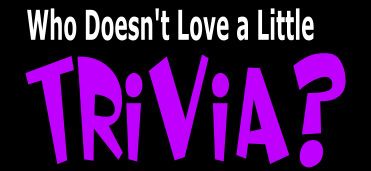 Join us DAILY!
for some fun trivia!
who is the best of the best?
Show us how much
you REALLY know